Lines & James are pleased to continue their support of Horsham FC first team.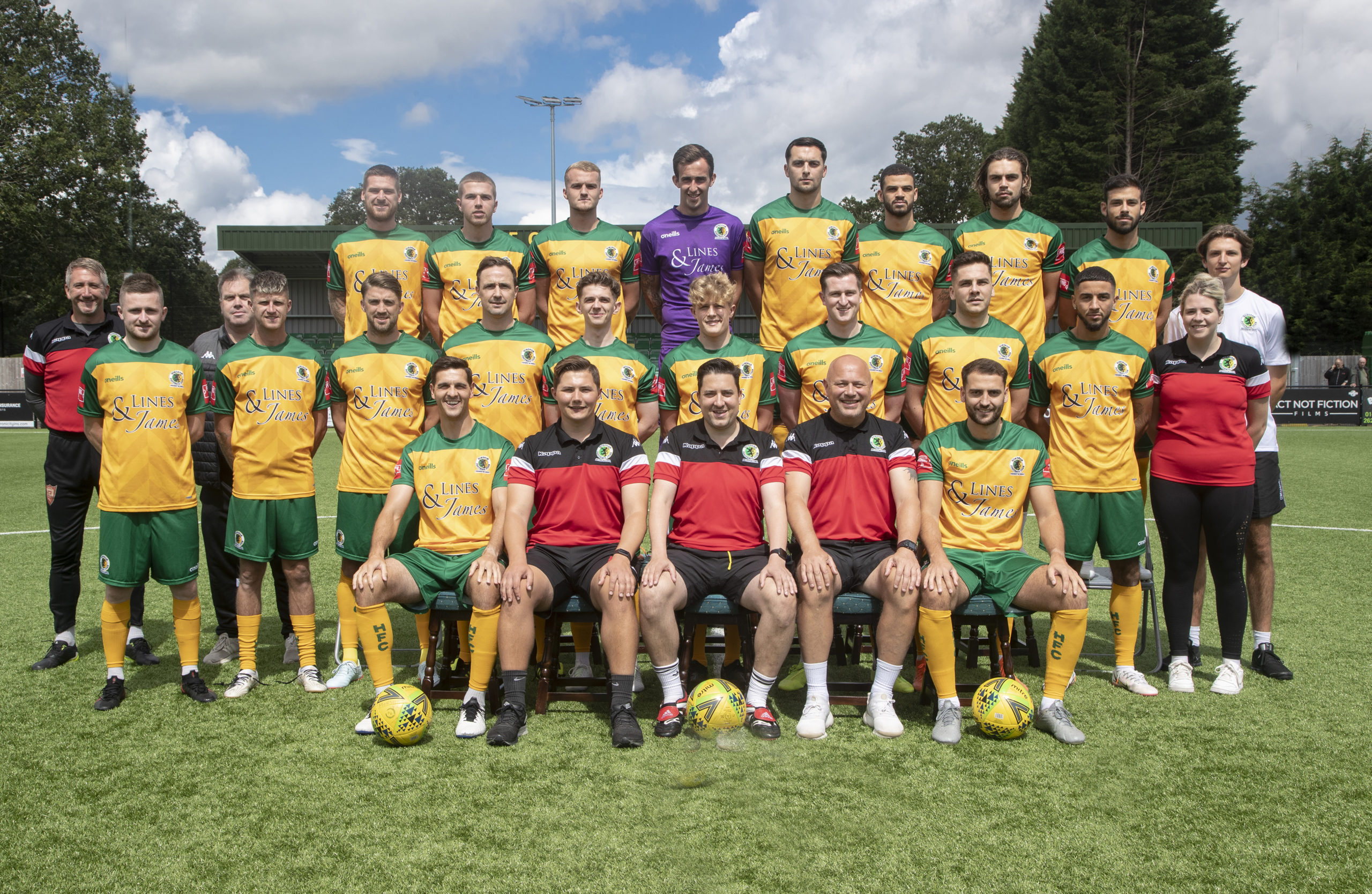 Club History
The first Horsham Football Club was founded in 1871, though its existence largely depended upon enough players being available to form a side.  In 1881 the club was firmly re-established and, in September 1882, helped found the Sussex County Football Association.  It has remained an important part of the Horsham Community ever since.    The Club presently has a number of Youth teams which range from U11's all the way up to budding U18 players aiming to make their breakthrough into the well supported First Team, which presently plays in the Isthmian League Premier Division.
Horsham FC are fortunate to have the backing of a number of sponsors, however none has stood up to the test of time like the partnership with Lines & James. Having become the Clubs longest serving sponsor in recent years, we remained by the Clubs side whilst even when the team were playing home matches outside of the town. As a family business in Horsham, it is fitting that we also sponsor the family stand at the Horsham FC stadium
First Team
This season will be the 48th in which Horsham Football Club has competed in the Isthmian League, the 7th tier of the English football pyramid or, put more simply, just 2 divisions below the Football League. The club has spent just one year outside the league since 1973, that coming in 2015 when the Hornets bounced back at the first time of asking having been crowned runaway champions of the Sussex County League. Manager Dom di Paola was the man who masterminded that title-winning campaign and he remains at the helm, as do many of squad from that season, and a steady performance last year has given the team a solid foundation on which to build. Since returning to Horsham at the newly built Camping World Community Stadium has seen many successes on and off the pitch. Most notably making it to the first round proper of the FA Cup in the 2021/22 season, only to be knocked out by League 2 Carlisle United in front of almost 300 hardy Horsham fans that made the long trip north.