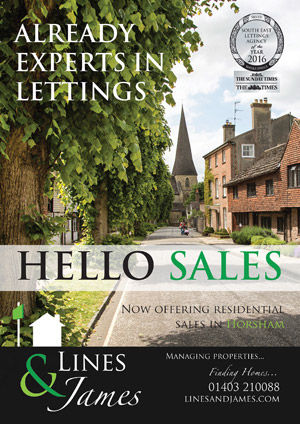 Lines & James are an independent and family run agency which prides itself on a professional and traditional approach to property and is well regarded in the area with a first class reputation. After 20 years letting & managing property in the Horsham area, we have vast knowledge and experience in all aspects of property.
At Lines & James, we will not only give you a realistic assessment on the price your property should achieve, but also advise you on how you can maximise the sale price and provide information on the state of the market and what strategies can be used to achieve your goals of maximum return in minimum time. We will in short, offer you detailed property advice every step of the way.
The marketing of your property is paramount. Lines & James have invested heavily to ensure your property gains maximum exposure not only on our own user friendly website but on the major portals too. Being fully aware that Rightmove is the market leader, we believe keeping a high presence on this site is essential.  The additional products we offer will showcase your property to the widest audience possible.